What is a CARFAX vehicle history report?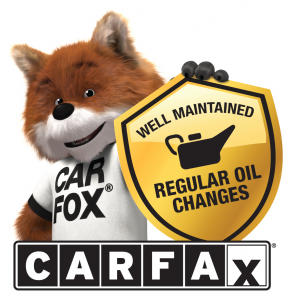 Gustafson Ford provides you with a CARFAX Report. The CARFAX Vehicle History Report summarizes history reported to CARFAX for a specific vehicle since it left the factory.
CARFAX receives data from more than 34,000 different sources including every US state and Canadian provincial motor vehicle agency, plus many police and fire departments, collision repair facilities, auto auctions, and more.
The CARFAX database is the most comprehensive vehicle history database in North America, containing over 9 billion records and growing every day. Records included in each CARFAX Report reveal important information about a car's history, such as an odometer reading, existence of a branded title such as a salvage/junk title, or past registration as a fleet vehicle. A CARFAX Report may not include every event in a vehicle's history, but will include the data that is reported to CARFAX for a specific vehicle identification number (VIN).
Before you buy a used car, we recommend that in addition to getting a CARFAX Report, you always take a test drive and have the vehicle inspected by a qualified mechanic.
---
Knowing a Vehicle's Past
The reality of buying a car today is that many have defects, recalls from the factory, have been in accidents, or had some other type of damage. It can be hard to know if the vehicle someone is interested in is in any of the above categories. Many times, the cars have had repairs done, but some problems were missed or the work was not high quality. This is where buying a vehicle history report can save some people a lot of money and headaches.
---
Definition of a Vehicle History Report 
A vehicle history report is a document that includes any damage the vehicle has sustained, defects, or recalls that will affect the performance of the automobile. It will also have the last odometer reading and any repairs that have been reportedly done in the past. There are many details that are included in a report, which will be covered thoroughly.
---
Why a Vehicle History Report is Important
Most vehicle purchases include a limited warranty or no warranty at all. This can be a problem if the vehicle purchased turns out to have problems and insurance will not cover it. It can cost thousands of dollars to repair a vehicle depending on how severe the problem, while others may not even be fit to operate. Buying a vehicle history report can give the purchaser a better idea of what condition the automobile is in before committing to a purchase.
---
Helping Prevent Crime
Another benefit of a vehicle history report is the possibility of each one stopping a current crime or preventing a future one. With the title information and details about everywhere the car has been, anyone can spot title fraud, illegal repairs, odometer tampering, and even stolen vehicles. This can stop someone from making these cars available and saving a buyer from becoming a victim.
---